Hearing the word Honduras, perhaps what is remembered is political and social conflict. However, it turns out there is tourism potential there.
Honduras is a country in Central America, precisely near Guatemala and El Savador, with the Capital of Tegucigalpa. This Spanish-speaking country is also known as the largest banana-producing region, but is classified as a country with low income.you will find it here
In addition, Honduras is also famous for endless conflicts. Starting from politics, social, to the problem of gangs and drug cartels.
In fact, the 2018 Global Peace Index positions Honduras as one of 50 countries with low levels of security. Murder and robbery cases often occur there. Likewise the case of illegal immigrants from Honduras who mushroomed into several regions of the American continent.
To the extent that the US provides a travel warning level 3: Reconsider Travel. This rating is higher than the Indonesian ranking, with a level 2 position.
Opening tourism potential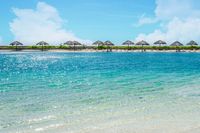 As traced detikTravel from various sources, Monday (12/31/2018) Honduras is now starting to show off on the international tourism scene. Evidently, by issuing various campaigns to promote tourism.
PR Newswire wrote, the Honduras Tourism Agency recently launched the theme "You Can't Leave Honduras Without Really Knowing Honduras", which invites tourists to get to know the country more closely. In the uploaded video on YouTube, there are various Honduran natural corners.
In fact, the promotions and packages are packaged by highlighting the adventure side in Honduras. Various beaches, forests, and the sea were channeled through videos and photos on the official website and social media.
Tourist attractions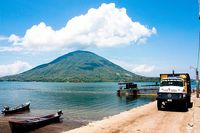 Honduras has a variety of islands with beaches and sea that are quite clean. As seen from the official website of the Honduran tourism agency, there is Roatan Bay Islands, which entered the Caribbean Sea region. There, there are several corners of the beach with blue sea and white sand. Complete with diving sites with various marine biota.
There are also in the Amapalla region, there are coastal areas that have views of green hills. This area is also sold by local tourism agencies to tourists, as seen from the official website.
In the Copan area, there is an archaeological site of Maya civilization. Now, the place is also a tourist destination in Honduras. In fact, it is one of the cultural heritage recognized by UNESCO. Likewise historic areas are located in Santa Barbara, Colon, Comayagua and several other regions.
Honduras also has national parks and several other natural attractions. For example, the Wildlife Shelter Cuero Y Salado Bars in Atlantida, Guacamaya Bird Park, Until the Fort of San Cristobal in Lempira.
Even for MICE (Meeting, Incentive, Convention & Exhibition) matters, Honduras promotes several areas on its tourism site. Like the capital, Tegucigalpa, San Pedro or La Ceiba.
You could say, several types of tours exist in Honduras. Like history, nature, and various cultural heritage to traveling for business.
How to get there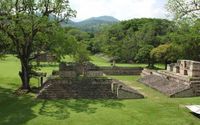 If taken from Indonesia, Honduras has a quite far track. As from the detikTravel search results, the trip to the capital city of Honduras must be taken three times in transit.
For example, by traveling Jakarta to Singapore. From Singapore, travel to the US such as the destination of Los Angeles or Atlanta. Then, from there you can go to Toncontin International Airport in Tegucigalpa. For economic aircraft fares, the range starts from Rp. 27-30 million per person